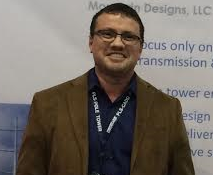 Samuel of CAD Mountain Designs has 30 years experience in the private manufacturing profession. After obtaining an Associate's Degree in Specialized Technology from Lincoln Technical Institute in Allentown, Pa. in 1984, Mr. Merola worked as Mechanical Designer, utilizing AutoCAD, for 14 years at Premier Mill Corp. in Reading, Pa. Premier designed, manufactured and assembled mixing equipment for the wide range of products including magnetic tape, inks, paints and pharmaceutical products.
In 1998, Mr. Merola joined Summit Manufacturing Corp. in West Hazleton, Pa. and was the Drafting Manager, utilizing Pro/ENGINEER, for the transmission division that supplied tubular steel structures to utility companies throughout the United States. In the later years at Summit, he was the Production Manager for the transmission and wireless monopole production plant.
In 2007, Mr. Merola joined AeroSolutions LLC based out of Boulder Colorado. His role was Production Manager in the Hazleton East coast office, and the business currently upgrades wireless monopoles in all fifty states. His responsibilities included managing all design, utilizing SolidWorks, and fabrication out of their manufacturing facility in Charlotte, NC. Additionally, all financial aspects of the manufacturing program were part of his duties.
In 2011, Mr. Merola left AeroSolutions and started his own drafting and design service and incorporated under the name CAD Mountain Designs LLC. Currently to date, Thirty Six industry leading clients have taken advantage of outsourcing their CAD requirements, streamline their drafting overflow needs and leveraging his years of fabrication drawing experience.
Mr. Merola is a 1982 graduate of Hazleton Area High School and a resident of Hazleton, Pa. He is married to his high school sweetheart, Rose Ann Metz and she is the owner of Hair Mechanics Salon in Hazle Township, PA. They have three children together, the oldest Virginia, 31, has her Masters in Psychology, is employed as an Out-Patient Behavioral Therapist specializing in Autism therapy, and is married to Josh Herzog from Schnecksville, Pa. Joshua Robert Herzog joined the family as the first grandson in 2015. Sammy, 27, has his Bachler's degree in Science with a minor in Toxicology from Penn State University Main Campus, is a certified Penn State Scuba Diver & Junior Chemist and has recently relocated to work in the scientific diving community in Florida. The youngest Michael, 25, completed 7 years as E-4 Specialist in the Pennsylvania Army National Guard where he earned his Associate's Degree in Laboratory Science and then his bachelor's degree in in Mathematics & computer programming from Bloomsburg University. He is currently employed as a Software Test Engineer with a defense contractor in Maryland.